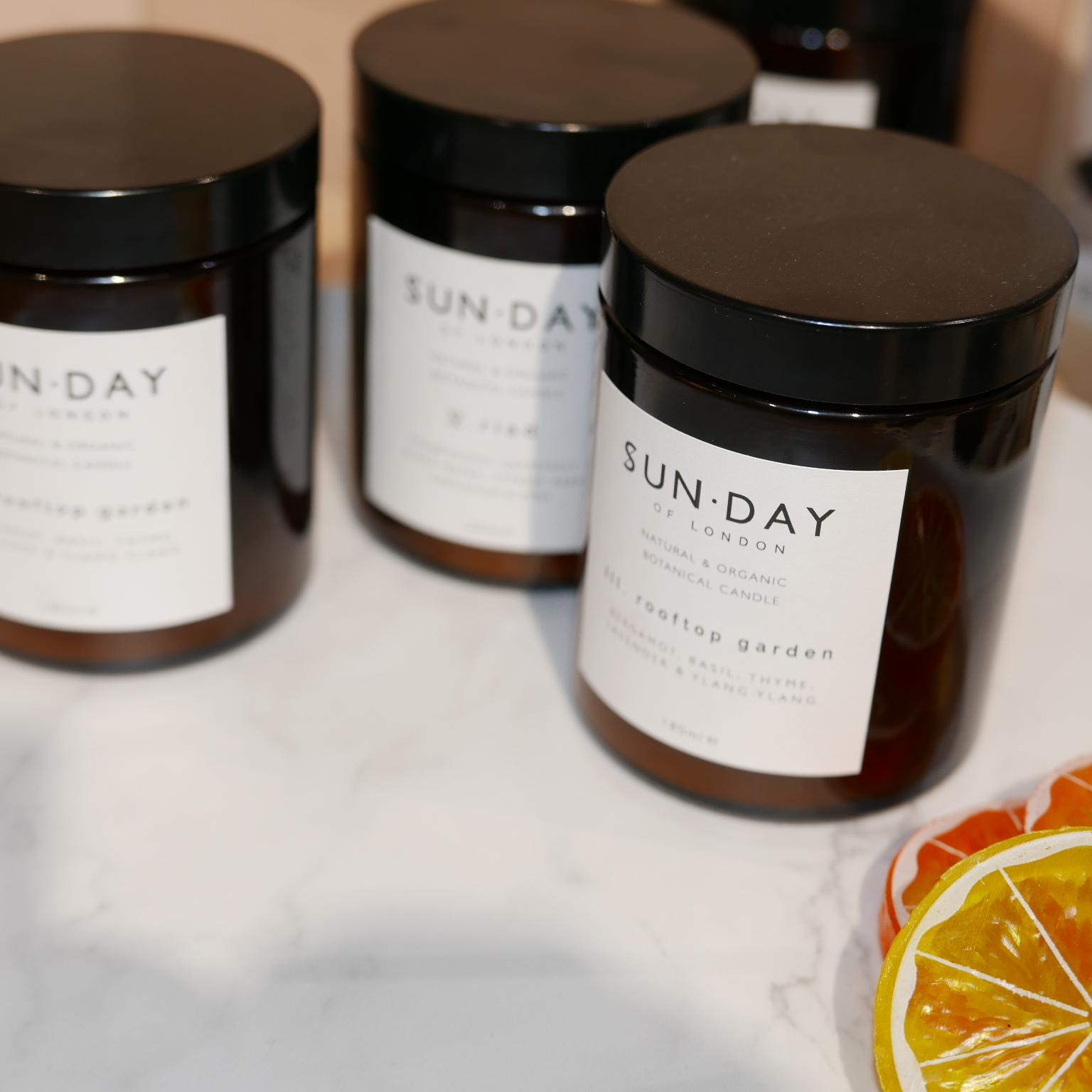 Sun.Day, The Midi Candle
Three times scented with only aromatherapy grade pure essential oils, in a blend of creamy coconut wax and gmo-free plant wax, with a 100% pure cotton wick. Always handcrafted in small batches, never any palm oil and never any synthetic perfumes or components.
180ml/6oz approximately 40 hours burn time. UK-made amber glass jar.